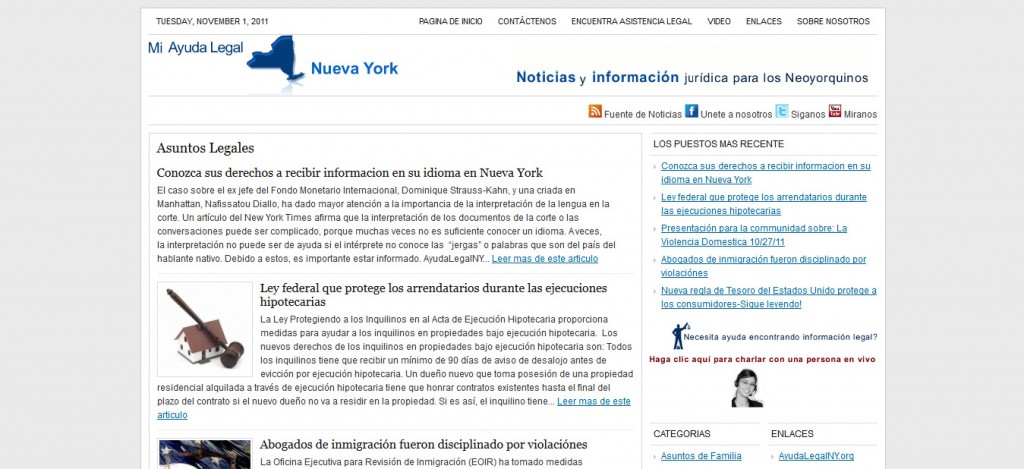 Mi Ayuda Legal Nueva York is the Spanish counterpart of the web site My New York Legal Help. This web site is one of the best resources that people can consult for legal information in New York. We all know just how tricky it can be to obtain legal assistance in many cases. For low income families, this can be even more of an issue.
The good news is that this web site makes it a point to make legal assistance information available to low income families. The site contains a plethora of useful information on different legal topics such as divorce, immigration, domestic violence, taxes, consumer rights, and so much more. In addition, the web site also offers news and current events related to New York legal topics.
For the average person who needs to do some basic research on legal matters in New York – and needs the information presented in Spanish – this web site is definitely a must visit.