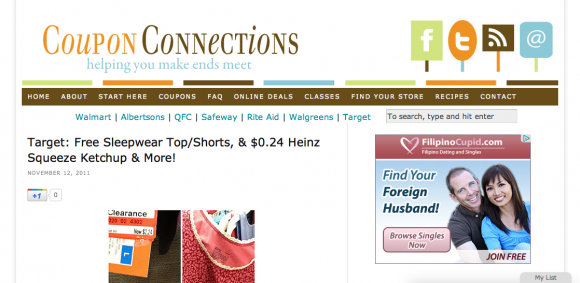 Are you having a hard time making ends meet? Who isn't? These days, even those who have stable jobs and steady streams of income may find it more difficult to maintain their lifestyle. That's the bad news. The good news is that it isn't all that impossible to achieve. A little lifestyle and habit tweaking here and there, and you can make your financial status work.
For shopping needs, Coupon Connections is one site that can help you stay within your budget and make as much savings as you possibly can. In this site, you can find a lot of deals and promos for various products. The best grocery deal matchups are waiting for you at Coupon Connections, and so are the latest coupons online. Believe it or not, you can even get leads for items that you will end up getting for FREE!
With Amber Bustanoby of Extreme Couponing (TLC) at the helm, you can be sure to get a lot of useful leads from this blog!