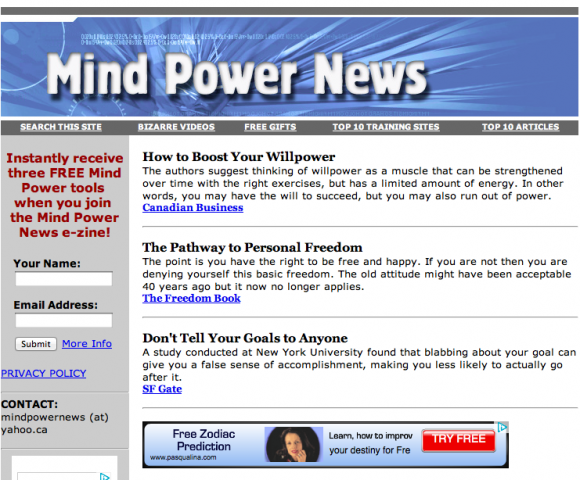 A lot has been said about the power of the mind, and I reckon a lot more will be said in the centuries to come. There is a lot of truth to the ideas highlighting the power of the mind, although not everyone may be convinced.
If you are interested in harnessing the power that your mind has to offer, you will want to visit the site Mind Power News. In this site, you can learn to unleash the powers of your mind. It contains a lot of articles that are grounded in gaining control of your thoughts and how you can use sheer mental control to get what you want in life. Some examples of topics covered are being happy (yes, it's all in the mind), how negative thoughts can affect your life, meditation, understanding body language, and dealing with your mood.
Even if you are not into spirituality and mysticism, this site can help you understand a lot about yourself. Furthermore, it can help you change your thought patterns for the better.