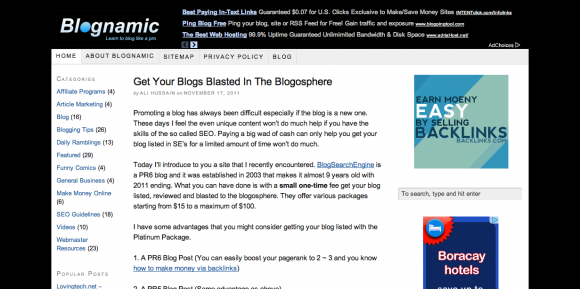 So you have got yourself a blog. Do you know what to do next? You can, of course, simply wing it, and just wait and see what happens. There is, however, a better option: learn how to blog like a pro from the people who know what they are talking about!
At Blognamic, you can learn how to be a success at blogging. What started out as a simple blog – probably just like your blog right now – has evolved into a community where bloggers can learn from each other as they interact and share their experiences and knowledge.
You can read about how to push your niche blog to reach your goals, make money in various ways, web hosting, change your domain name, and so much more. While there are so many aspects to blogging that the large picture may seem daunting, Blognamic breaks things down so that you can approach your strategy in a more manageable manner.