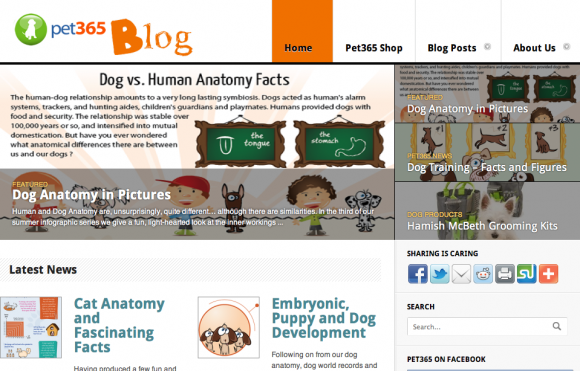 Having a pet brings benefits that cannot be matched by owning most other material possessions. Any pet owner will swear by this. There is, however, the other side of owning a pet. Responsibility is a big word, together with love, care, and respect.
For people who love animals and have pets (or would like to have a pet), Pet 365 Blog is the site to visit. This blog is overflowing with information that any pet owner will find useful and delightful.
Need to know how a dog grows from the embryonic stage to that lovable companion who is always at your side? This blog will tell you that! Want to know trivia that will help you strike up conversations with fellow pet lovers? This blog is at your service. You can also read up on common health issues, pet care topics, pet collars and other accessories, and so much more.
If you care about your pet/s, you absolutely must visit this site!