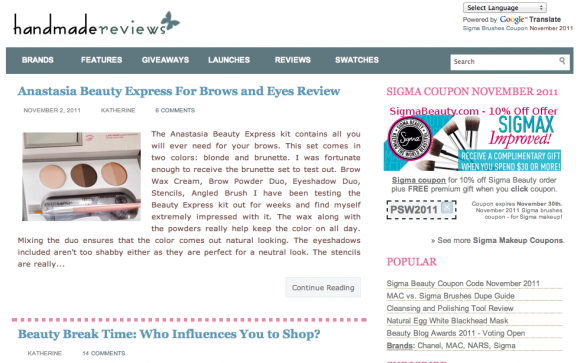 Everyone is beautiful in their own way, but there is absolutely no harm in taking advantage of products and accessories that can enhance natural beauty. Of course, not all products that you can find in the market can help. As a matter of fact, some might even be harmful or totally useless.
This is where resources like Handmade Reviews Beauty Blog come in very handy. The average consumer might feel overwhelmed with the amount of beauty products that can be found in stores – both online and offline. With this blog, however, you can easily weed out products that may not be worth your time.
The blog features more than reviews of beauty products. It also highlights coupons and sales that can help you get the most bang for your buck. In these days of belt-tightening, everyone appreciates a good deal, and this blog will help you find those deals!
Love looking beautiful? This blog is for you!