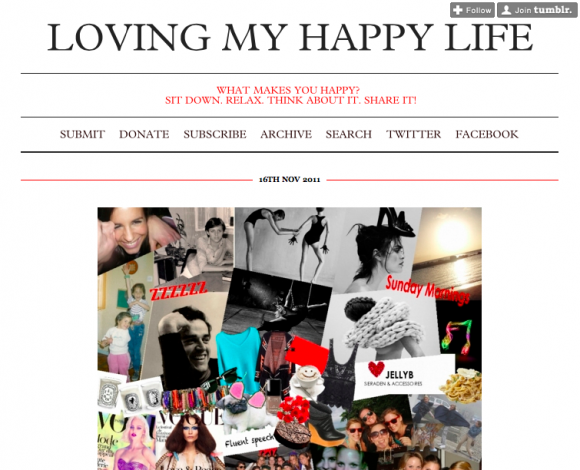 Everyone seeks happiness in life. Maybe we each find happiness in different things, but for sure, there are some commonalities that we can't deny.
In the blog Loving My Happy Life, you can find nuggets of inspiration that may very well help you in your quest for happiness. This site is not all about the blogger's outlook in life, but it is also a venue for everyone and everyone to share their own experiences. After all, we can live vicariously through other people, and being able to read about other's experiences is a great way to get the right perspective.
You can share you own tidbits about how you are loving your happy life, and you can read about how other people are managing to live through their own circumstances. From cheesecake to family to friends – you will see just how everything can make you happy if you look at things the right way. If you need a morale boost, this site is an awesome place to start!