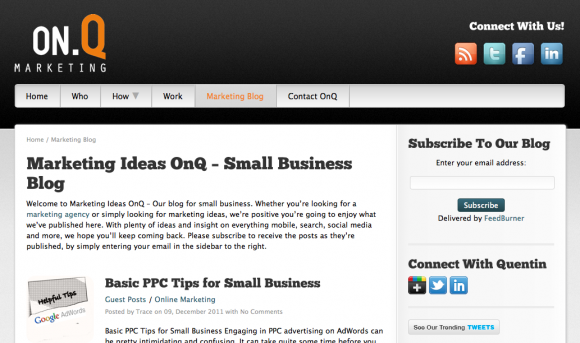 Marketing is one of the most used words these days. Whether you are talking about the traditional methods or the newer online version, marketing is still at the top of the list of businesses, whatever the size. Even your neighbor might call himself a marketer!
If you want to learn more about marketing yourself, though, a great place to start is Marketing Ideas. This blog is perfect for small business owners who may not have the resources to hire a full service marketing company from the get go. The blog is geared towards small business marketing, making sure that the tips and advice that they shell out can be used by businesspeople in this sector.
You can learn about SEO for WordPress, PPC, utilizing Facebook, and so much more. Forget the buzzwords. You can learn practical things here. And if you ever want to take the services of pros on, you can always hit the guys behind the blog up. They're more than willing to give you a hand.