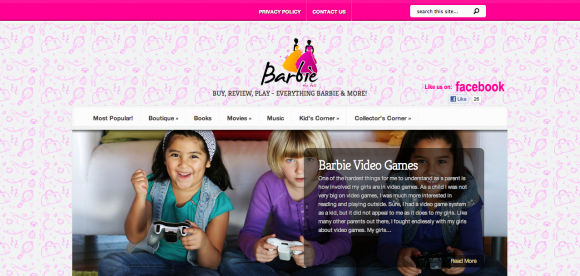 Barbie is the ultimate fashion doll that many girls long for year in and year out. Ever since she was launched in 1959 – yeah she is that old – Barbie has been at the top of shopping lists, especially during the holiday season. Whether or not you have completed your Christmas shopping this year, if you have little girls in your family, then you definitely have to take a look at Barbie Dolls.
This site gives you everything you need or want to know about Barbie. From music to games to movies – you will not lack for Barbie stuff. Actually, it might very well be the only site that you need to visit for your Barbie needs. They even have sections for a boutique and books.
Indeed, Barbie has become more than a toy. For many, she has come to represent a lifestyle, and if you are one of them, there is no better place to visit than Barbie the Doll!