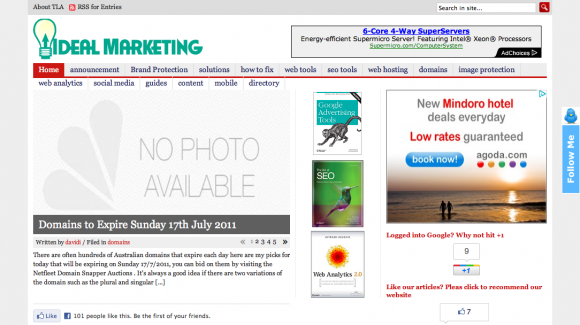 Do you know anything about marketing? It seems that these days, every business owner – and even every web site owner – has to know something about marketing in order to gain some measure of success. The markets are very competitive, and if you want to get ahead, you have to keep up with the times.
One valuable resource is Ideal Marketing, a site which you can consider to be a one-stop shop for all your business and marketing information needs. The site covers a wide array of topics that you may find useful: from web analytics to social media to brand protection to mobile issues to directories.
You can even pick up tips like how to hire content contractors so that you do not have to focus on "extraneous" activities that are not part of your core business. If you are serious about bringing your web site or business to the forefront of your niche, you will want to learn what Ideal Marketing can teach you.