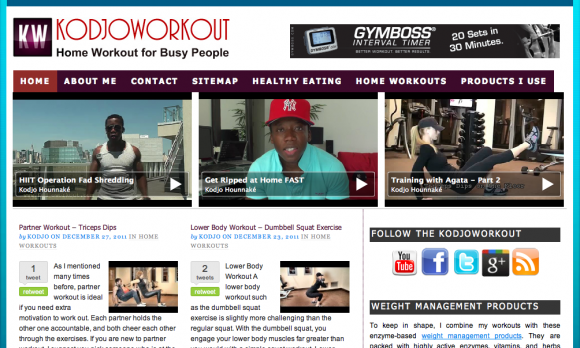 The year is about to end, and for sure, countless people are making it their goal to become healthy and fit in the new year. This is perhaps one of the most popular – if not the most popular – resolutions made year in and year out.
If you are totally decided to work on your fitness in 2012, and you want to focus on working out at home, then the blog Home Workout Made Easy should be in your reading list. Home Workout Videos are to be found aplenty, which can guide you in your fitness regimen.
The blog has tons of specific videos which target areas in the body that you want to develop. This is for people who are serious about reaching their goals and achieving observable results, trust me. If you want to make a difference for yourself this year, this is the place to regularly get ideas and inspiration from.