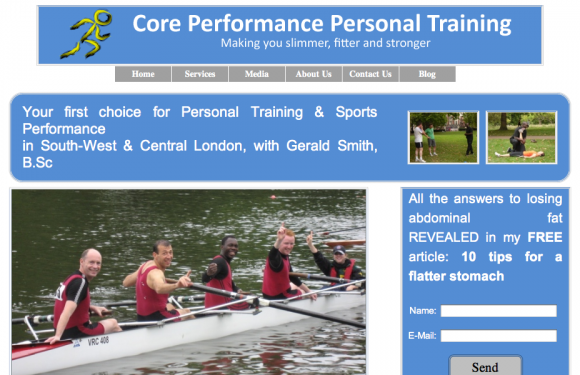 It's the start of a new year. How are you faring with your New Year's resolutions? The chances are that you have included health and fitness in your list – who hasn't? This is perhaps the resolution that is most often made every time a new year begins.
If you are totally serious about achieving your health and fitness resolutions this year, I suggest checking out the Core Performance Personal Training Blog at www.slimmerfitterstronger.com. This site is particularly useful for people based in Southwest and Central London, where expert Gerald Smith, B.Sc operates.
Smith specializes in core training and weight loss, and he guarantees observable results for his clients. Do you want a flat stomach? Or maybe you want to go down a size or two. Whatever you need to achieve in terms of weight loss and whatever you need to know about health and fitness in general, you can find in the blog. And if you really want to get things done, go ahead and get in touch with the expert.