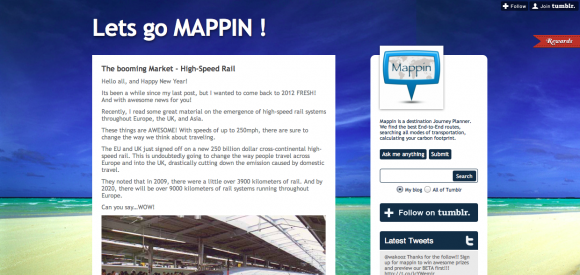 Who loves to travel? I guess, a better question would be: "Who doesn't love it?" After all, I guess that if everyone were given the chance, we would all be packing our bags to hop on a plane, a train, or whatever mode of transportation. Traveling is definitely one of the most fulfilling ways to spend one's spare time, isn't it?
Of course, even when it comes to travel, we ought not to forget how we impact the environment. That's where the concept of eco-friendly travel comes into the picture. And when it comes to being an environment-friendly traveler, there is no better online destination than Mappin.
This blog is actually a destination journey planner which you can use to figure out the most efficient way to get from point A to point B. It helps with flights, trains, ferries, and car routes, all the while making sure you know what the carbon footprint of your journey is! Now tell me that isn't brilliant!