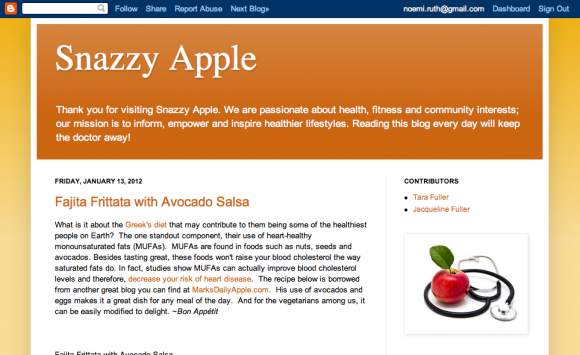 How much do you care about your health? The chances are that you really do want to be healthy, but perhaps there are so many things going on in your life that you just cannot spare much time and effort to ensure that you are at a 100%. Then again, if you really want to live a healthy life, all you need is to pay attention to the little things here and there, and they will add up to make a huge impact on your health.
Why don't you visit Snazzy Apple? This blog is all about helping the average person pay attention to his health without all the hoopla that sometimes comes with health and fitness sites. This blog combines health, fitness, and community interests and aims to inform, empower, and inspire people to achieve healthier lifestyles.
You can read up on a wide variety of topics in the blog: recipes, medication, natural health, and so much more.