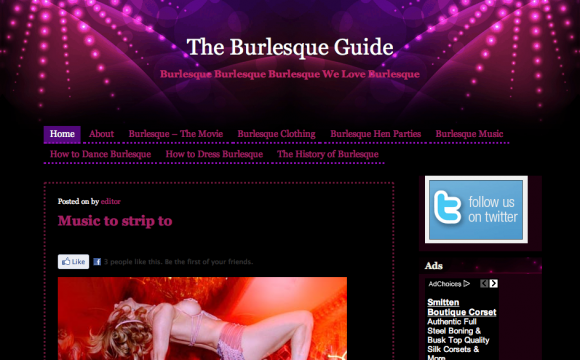 What is burlesque? Is this a question that you do not know that answer to? If so, then you will want to pay a visit to The Burlesque Guide, which is a site that can serve as a primer to this form of entertainment.
You may be familiar with the name Dita von Teese – she is one of the most popular burlesque performers today. You can find out more about her and other artists from this blog. In addition to that, you can read about the history of burlesque and burlesque clothing and costumes. And if you want to see videos, you will not be disappointed either.
Whether you are already into burlesque, or you are only starting to enjoy it, The Burlesque Guide will definitely have something for you to enjoy and discover. What are you waiting for? Get your fill of everything burlesque from the best place online to learn about it!