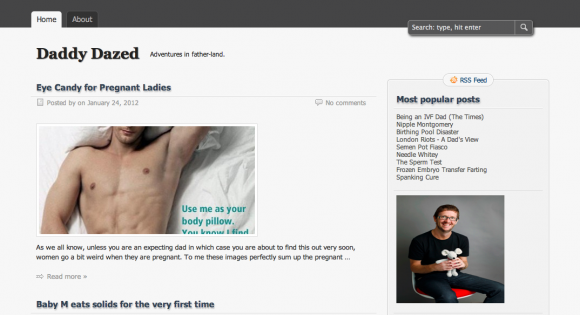 Daddy Dazed UK is a Dad blog that just might make every guy out there not afraid to be a dad. Or not. The point is that this blog is all about helping guys to adjust to the life of being a father and opening their eyes to the fun side of parenthood.
Truth be told, guys have probably a little aversion to being a father. That may be a sweeping statement, but there are always exceptions to the rule. With Daddy Dazed, however, guys can relate more easily to the experiences of rearing a child.
Read fun posts such as Parenting Star Wars Style, Daddy Goes Dancing, and Parenting Fails. Yes, it is not always about doing everything right. Oh, and the blog also gives husbands some tips to make their better half happy. What more can you ask for?
Whether you are a new dad, an expecting dad, or a dad with lots of children to take care of, you will find Daddy Dazed a pleasure!