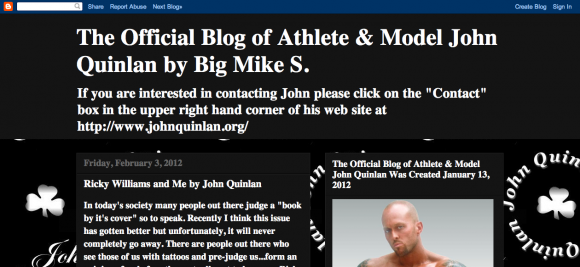 Can't get enough of celebrities and personalities? Here is someone that you will not regret discovering: John Quinlan. You can always Google Search Model John Quinlan for more information, but just to give you an idea, he is a former American bodybuilder, a wrestler, and a model. How's that for hunky? One look at his photos online, and you will agree with that question!
You can also learn more about the personal side of John Quinlan from The Official Blog of Athlete & Model John Quinlan. In the blog, the model himself shares a part of himself via his writing. You might be surprised at what he writes about, which ranges from other personalities to charity. Less surprising are posts about tattoos, which the model is obviously passionate about.
This blog is perfect for easy reading, especially if you are into celebrities. Mind you, easy reading does not mean mindless, so if the latter is what you are looking for, you will be disappointed.