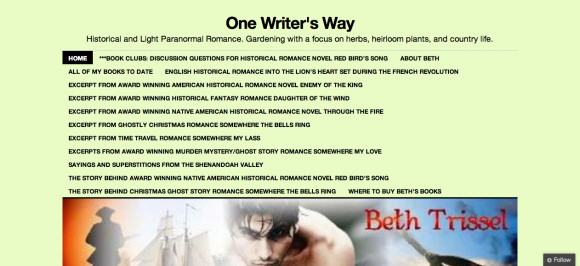 Do you like to read? I believe that the love for reading is something that can take a person a long, long way. Even if you do not get one of those fancy degrees, as long as you have that passion for reading, you will learn a lot and expand your horizons on a continuous basis.
If you like reading, then you will like discovering the blog and work of author Beth Trissel. She wriets about Historical and Light Paranormal Romance, which may not be for everyone, but if this is your thing, then you will love visiting her blog over and over again.
Beth is also an avid gardener, and she combines her love for gardening with her work. This is very evident in her blog, which is full of writings that you will enjoy. Beth also talks about developments and updates about her work in her blog, so if you turn into a fan, this blog will be a source of news for you.