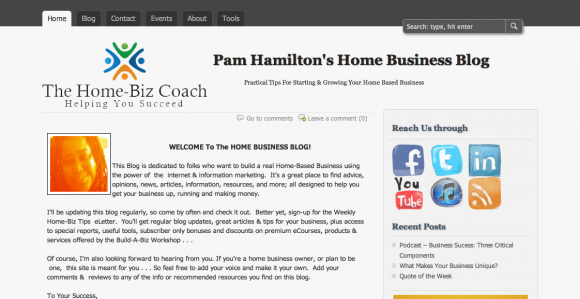 I think that many people have thought about starting their own business at some point. This is especially true during tough periods in one's life as an employee. While being your own boss has its perks, there are also big trade offs to be made. That is not to say that it is impossible to start a home business. In fact, the Internet has made it easier for a lot of people.
If you want to Start & Grow a Home-Based Business, you will find guidance in Pam Hamilton's Home Business Blog. Pam is a home business coach and an attorney at the same time. She is an expert in starting a home business, as well as ensuring its growth and success.
In the blog, you will find insights and inspiration that will motivate you in your endeavor. More than inspiration, though, you will find practical advice that will contribute to your success as a home business owner.