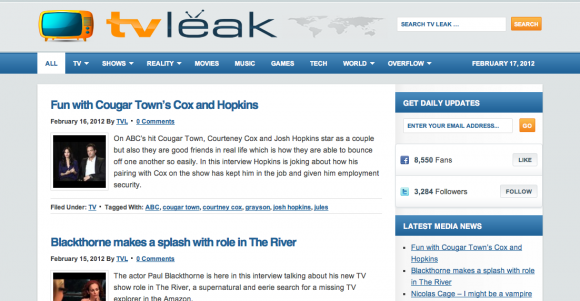 How much time do you spend staring at that black box in your living room? Well, it could be another color and located in another room, but the TV is something that has been a part of many people's lives for what seems like forever. These days, we have even more choices when it comes to what to watch on TV, and it is understandable that people spend more time in front of the device.
Of course, there is also the fact that shows and series become so interesting that we want to keep updated on the goings on in their worlds. That' where sites such as TV Leak comes into the picture.
At TV Leak, you will never lack for rumors, tidbits of info, trivia, updates, trailers, and so much more. As long as it can be seen on TV, you can read about it on this site. What are you waiting for?