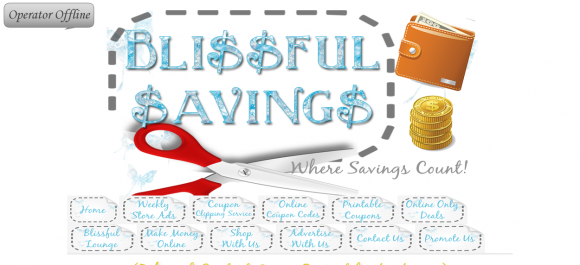 Who doesn't like finding a good deal and making some savings? The hunt for coupons and bargains has been a practice all over the world for as long as anyone can remember. Even in this modern age, people still continue to look for ways to save some money on their purchases. Perhaps, it is even more applicable today given the economic situation in many parts of the world.
If you spend a lot of time online, and you want to make even more savings, the site that you have to visit regularly is Blissful Savings. With the tag line Where Savings Count!, you can be sure that this site will help you stack up those pennies to make considerable savings.
In the site, you can find online deals, coupons (both offline and online), how to make money, and so on. They also hold contests which practically anyone can join, adding more fun to the site. From restaurants to pet supplies to food and groceries – you can make savings on all sorts of purchases!