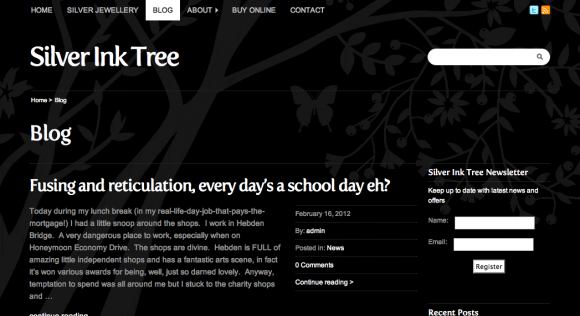 Jewellery is something that you can never really go wrong with. It has always been, and always will be, an important part of many people's lives. And when it comes to jewellery, silver is one of the most interesting materials. It is classic. It can be simple and elegant at the same time.
If you are into silver jewellery, I suggest visiting Silver Ink Tree. This blog is all about Handmade Silver Jewellery. Being focused on handmade items, the blog offers you a wonderful world of unique pieces.
Expect to see lots of eye candy – silver eye candy. From butterfly pendants to silver chains to initial pendants – you will have a lot to gaze at in this blog. You can also read about the blogger's (slash jewellery artisan) experiences as she goes about her daily business. Don't be surprised to read about her "snooping" around in jewellery shops for great finds as well!