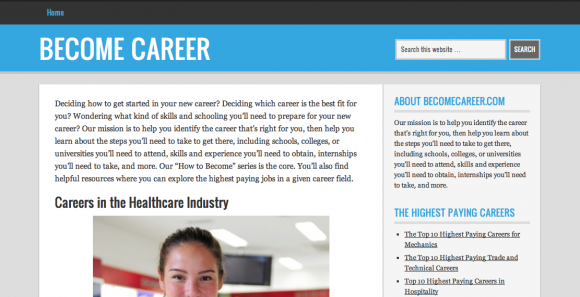 Are you facing a new chapter in your life and deciding which path to take in terms of your career? Or maybe you need a major change in life, and you are looking to change career paths. Whichever the case may be for you, I am sure that you realize just how important that crossroad you are in at the moment.
For major decisions such as this one, it is essential that you put a lot of thought and effort before taking any step. One site that can help you with this particular decision is Become Career. The guys behind the site has made it their mission to provide you with all the assistance you need to figure out which career is best for you.
In the site, you can read about different kinds of careers, what steps to take in order to achieve your goals, information on schools and various programs that you can take up, and so much more.