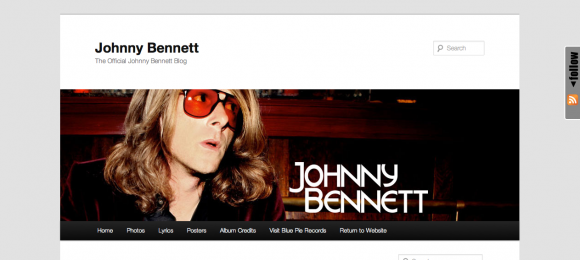 Have you ever heard of Johnny Bennett? If not, then it is about time that you did! This guy is not your usual singer slash songwriter. He belongs to that rare breed of artists who simply creates music and performs because of a deep passion that they cannot help sharing with the rest of the world. First thing that came to mind: he is not a sell out.
While he is based in the US, Johnny recently signed up with Australian record label Blue Pie records. His kind of music? "A bluesy rollercoaster ride", according to Classic Rock Magazine. That ought to get your interest going!
To know more about this artist and discover his work, you ought to pay a visit to Johnny Bennett's Official Blog. In the blog, you can keep tabs on what's going on with the artist's professional life. You can also read about what he thinks about certain issues including the Grammys and performing.
If you have been looking for great music to listen to, check this out.