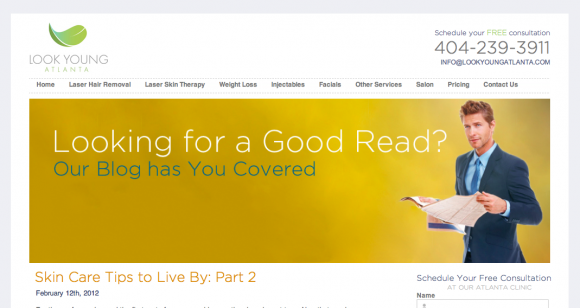 Who doesn't want to look young? While aging is something that we really cannot stop, people look for temporary solutions to the effects of aging. With the society placing a high premium on looks, it is but to be expected. There is nothing wrong with this, especially if you have the means to keep yourself looking young, yes?
At Look Young!, you can pick up a lot of tips that can help you achieve your goals without always having to spend a lot of money. It is the blog of an Atlanta laser clinic, which offers many services that can help you take care of your body.
In the blog, expect to read about skin care tips – from make up to cleansing to facials. You can also learn how to make a few changes to your lifestyle and habits in order to naturally take care of your skin and hair. Are you looking for a good read on beauty topics? You can't go wrong with this blog!