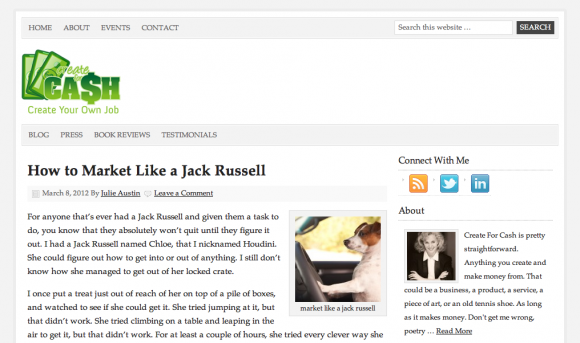 Do you believe that you are a creative person? Maybe not? There are a lot of people – too many, perhaps – who may not have that belief in themselves when it comes to creativity. The truth is that all of us has that something inside. We just need a little push here and there. Maybe a little inspiration or motivation and some guidance.
There is this web site called www.createforcash.com, which aims to tap into those creative powers. It is based on the idea that whatever it is that you create – a product, an idea, a service, etc. – you can make money from. And who does not want to make some money these days?
In the blog, you can pick up business ideas, entrepreneurship principles, marketing practices, and a lot more. If you have been wracking your brains for money making ideas, but you just can't seem to find anything that might work, this web site might be what you need to get started.