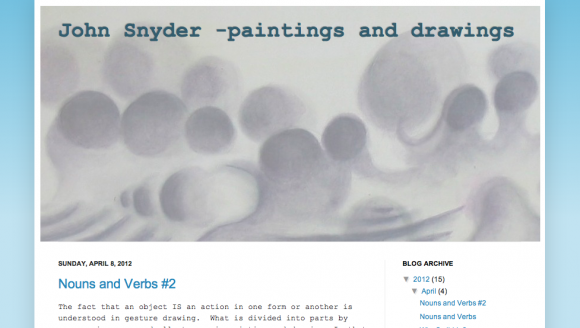 Are you an art enthusiast? Are you always on the lookout for new artists and their work? If this describes you, then here's someone new for you to discover: John Snyder.
John Snyder is based in Maine, and he believes that "art is about having an experience of the senses and emotions". He has had some formal training in art, but he says that he is basically a self-taught artist. Whether or not you put much stock on formal training, though, it is hard not to see Snyder's talent.
In his blog, John Snyder – paintings and drawings, you can see his work. He uses different materials, such as graphite, pastel, and acrylic glazing. His subjects vary as well, from abstract to representations of nature.
More than showcasing his work, though, John Snyder also includes textual descriptions of the paintings. He also provides insights and a little background. Why not take a look? You will probably like what you see.