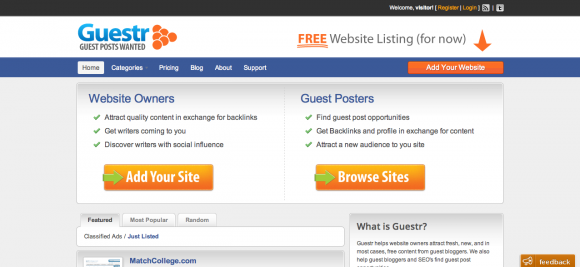 Guest posting is an effective way of getting your name out there as a blogger. Not only does it bring your name out to a wider audience, it is also an effective way to get traffic to your blog. Of course, it requires that you choose a decent blog to guest post for and that you write a good entry as well. From the other end, hosting guest posts can benefit you in terms of additional content.
One thing that can help with your guest posting activities is to find a community which fosters the endeavor. For that purpose, I suggest visiting Guestr, a venue where guest posters and web site owners can meet and get to know each other. Whether you belong to one group or both, you will increase your chances of finding good quality content and/or finding a site where you can showcase your work.
They also have a blog where you can find useful tips and pieces of advice related to guest posting.