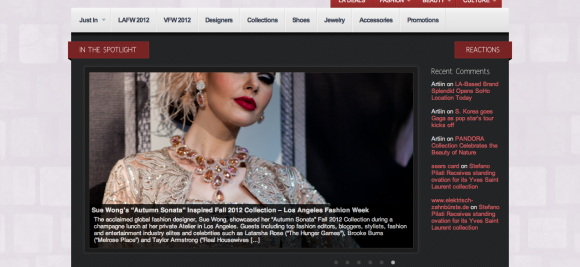 Fashion trends come and go, but those who monitor the trends will always be there. No matter which way the wind blows, there will always be people on the lookout for what the next hot thing is. And if you are one of those, you will love The Los Angeles Fashion Magazine.
This site is dedicated to all things fashion and style. It may be geared towards a Los Angeles audience, but it can still satisfy the eye of a discerning fashion enthusiast from anywhere in the world. The site offers fashion news, collections of designers – both well known and up and coming, and fashion events. On top of that, you can also check out the latest in shoes, jewelry, and other accessories. It's eye candy to the max.
Need a great site to feed your hunger for fashion? Look no further. The Los Angeles Fashion Magazine will make sure that you do not go hungry.