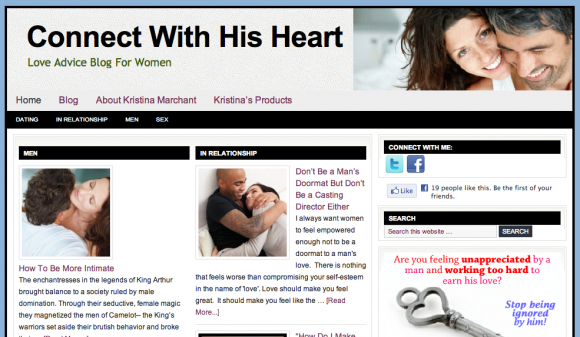 The say that every human being has this need to connect with another person. While that may be an arguable point, most of us cannot deny that need.
However, while we place emphasis on this need for meaningful relationships, we also cannot discount the fact that with relationships come a lot of issues. That is not to say that relationships are all about heartache, but there definitely is no lack for people needing advice in this regard.
If you are one of them, then the blog Connect With His Heart might be of help. This is a relationship blog for women with four main categories: dating, in a relationship, men, and sex. You can delve deeper into each category and find the specific pieces of advice that applies to you current situation.
Relationships do not have to be difficult all the time. Whether you are in one or you are looking for one, this blog might be able to point you in the right direction.