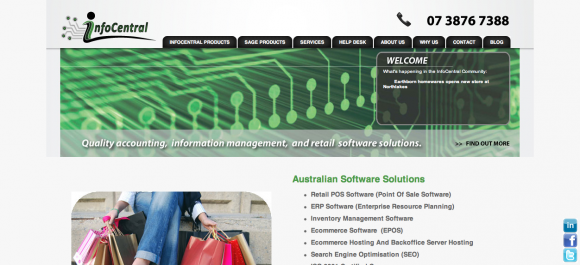 InfoCentral is a software development company that prides itself in being innovative. Unlike all the others in the business that freely use the same adjective to describe themselves, InfoCentral actually produces excellent results, thanks to a major goal: customer satisfaction.
The business has more than 20 years of experience to their name, with retail POS software being one of their specializations.
Additionally, the company has made a name for itself in Australia in other businesses such as enterprise resource planning (ERP), inventory management software, ecommerce software (EPOS), and so much more.
If you are a business operating in Australia, getting in touch with InfoCentral and finding out what they can do to help you improve your operations may very well be the best thing that you can do this year. Whether you are looking for solutions in the realms of information management, accounting, or retail software, you will definitely be in capable hands.