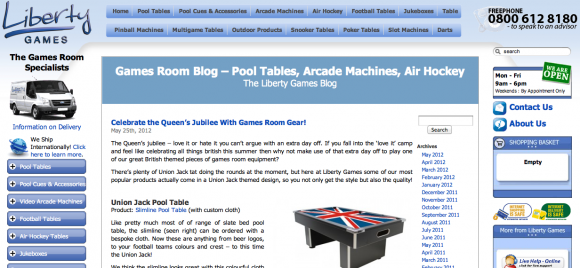 What's your dream house like? For sure, whatever the design may be, you have a game or entertainment room in the plans. After all, everyone needs a way to de-stress, and what better way than to have a room dedicated to entertainment?
If you are planning your dream house, or you are planning on adding a game room to your existing house, then you will love Liberty Games.
Liberty Games is like the child's candy store for adults who are into designing their own game room. The site offers all sorts of furniture and accessories that you can place in your game room: from pool tables to cues to arcade machines to jukeboxes to air hockey tables!
They also have a blog where you can read more in depth information about their products and how to design your game room. Additionally, you can read about maintenance of game room equipment.
Need game room info? This site is all you need.