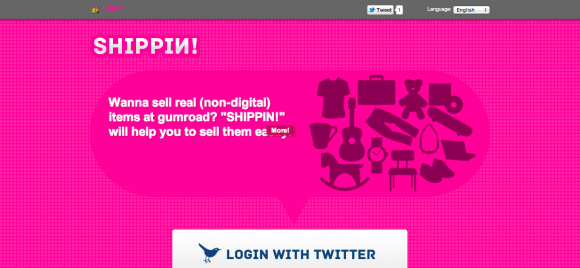 Selling "real world" items online has been a popular way of making some extra cash for people all over the world. Indeed, for many, this has become their main source of income.
There are many platforms whereby one can sell their products online, but for the individual or small business, the issue of fees and costs may be a big one. This is where the free service Shippin comes to the rescue.
Shippin is a free service that offers the creation of shipping information forms for the platform Gumroad. This site provides a venue for sellers of various products and services, whether online or offline. The beauty of Shippin is that they help make it easier to sell those products that actually need to be shipped, as opposed to products that can be downloaded. Shippin makes sure that sellers who offer digital products that need to be physically sent will have an easier time conducting business.
Additionally, Shippin offers the possibility of creating a contact form for the mentioned platform, allowing sellers and buyers to interact without the former having to disclose their e-mail address.