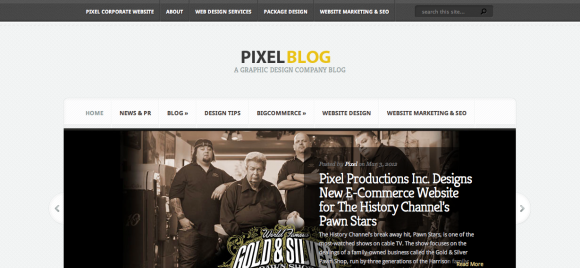 Web site design is a heavily populate niche today, with talented people starting their own businesses left and right. One might have a difficult time finding the right web site design company to suit specific purposes, if only because of the number of of choices.
On the other hand, if you are a web site designer, or you are thinking of dabbling in it, you might want to pay a visit to the Pixel Blog. It is a graphic design blog run by Pixel Productions.
As they say, they kick ass, and they are proud about the fact.
In their blog, you can learn so much about web site design and graphic design. Read about specific topics such as WordPress plug ins – both for design and security purposes, fixing a slow browser, and so much more. Additionally, the site promotes job openings in the company, which should be perfect if you work in the sector and are looking for new opportunities.