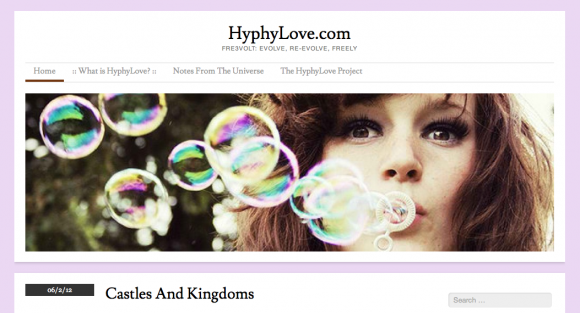 Ever heard of HyphyLove?
If you are all about feeling good and living a balanced life – all aspects of it – then you will enjoy this blog: Fre3vo1t: Evolve, Re-Evolve, Freely.
HyphyLove is all about "coming together for love and appreciating our differences. Crossing paths to facilitate growth. Experience the contrast, take the bounce, and go! Change. then grow again. Live your life at your own pace, under your own rules, but do it with positive expectation. Hyphy love is about always looking for positive aspects in your experience just for fun of 'feeling good.'"
Now doesn't that sound like something you would want to try? After all, these are the days when too many things can get a person down. With this lifestyle, you might just have a more positive outlook in life.
The blog is rife with inspiring entries that cover many aspects of life. It does have a strong focus on love and relationships, which is not really surprising if you think about it.
Ready to live a positive life?