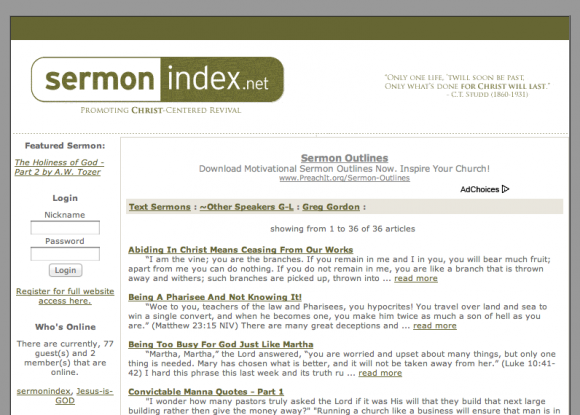 Human beings have always been in search of inspiration and motivation to find some relief from the drudgery of daily living. Naturally, people find answers in different ways and sources.
Now if you are looking for inspiration aligned with Christianity and Biblical principles, you will do very well browsing Thoughts Along The Pilgrim Way | Greg Gordon.
This site is overflowing with sermons that Christians will find not only useful but very motivational as well. The site has a good compilation of sermons on various topics, most of which contain insights that can be applied to daily life.
Additionally, the site also features audio sermons, which is perfect for those who want to listen while doing something else. And if video is your preference, you can also find material to satisfy you.
If you want to branch out and discover other speakers, the site will not disappoint as it also features other motivational speakers.