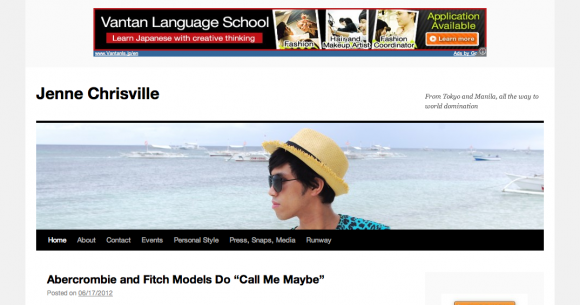 Fashion and style. Not everyone has the same perspective when it comes to these things, but in general, those who are in the know of the trends will always have something to talk about.
Diss it or love it, fashion is one of those things that will never go away. And if you are the kind who likes being kept up to date on the latest fashion trends, you will love the blog Jenne Chrisville. This is the blog of Tokyo-based Filipino fashion blogger Gervin, who uses the tag line "From Tokyo and Manila, all the way to world domination."
Whether or not world domination is in his future, you will have a blast reading his blog. From eye popping images to drool-worthy videos, you will not lack for eye candy in this fashion blog. Additionally, images of beautiful scenery will make your day even lovelier.
This blog is definitely worth keeping track of.