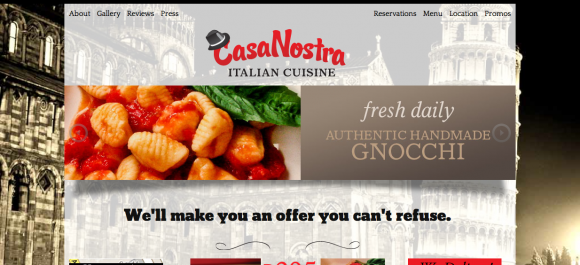 Italy has so much to offer the world, its food being the first thing that comes to mind. There is, of course, the fact that the Italian language is arguably the sexiest in the world, but when it is much easier to enjoy the food than to learn the language.
Anywhere you go in the world, good Italian food can be found, and the Philippines is not an exception. Enter Casa Nostra, an Italian restaurant Manila can boast of to the rest of the world.
The major city of the country, Manila is rife with Italian restaurants, but Casa Nostra is definitely at the top of the niche. It is located along a quiet street and it tastefully decorated, living up to its name. Indeed, one feels at home in the premises.
As for the food, one cannot complain. In fact, I guarantee that you will keep coming back for more of every thing. If you are looking for hearty Italian food that might very well have come out of an Italian momma's kitchen, Casa Nostra is your best bet!