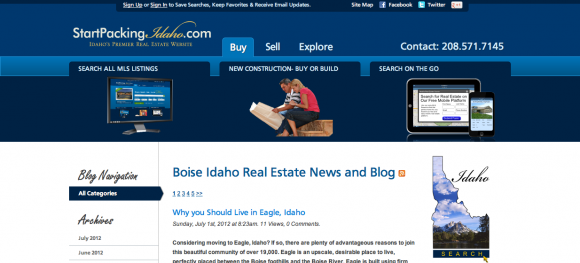 Boise Idaho Real Estate News and Blog is the web site to go to for your real estate needs in the area.
The web site combines convenience for both the buyer and the seller. You can easily search all the listings – an extensive source of information, by the way – or you can immediately narrow down your search to new constructions. Alternatively, sellers can go straight to a first estimate of how much their home is worth or even talk to an agent.
If you are merely browsing and not specifically looking to sell or buy, you will also find this site useful. There is a section for the blog, where you can keep yourself updated on the latest in Idaho real estate news. This is perfect for those who may have interests in the area in the future and want to monitor the trends.
Additionally, the blog also gives real estate/home tips that any home owner or buyer will find useful.