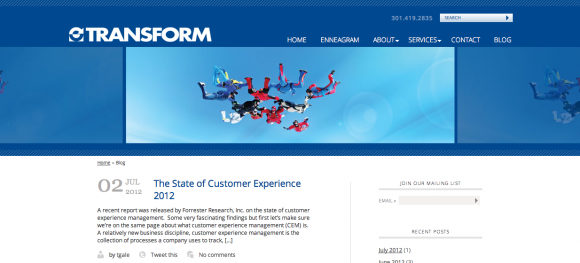 Transform, Inc.'s Monday Morning Tip is an extension of the company web site, www.transforminc.com. Transform, Inc. is a consulting and training firm that aims to provide their clients with results that are seen and felt, not merely read on paper. Indeed, what the company does is to transform their clients' businesses!
As the blog name implies, readers can pick up useful tips on a regular basis. One dies not necessarily have to engage the services of the company immediately in order to benefit from the expertise of people running it.
In the blog, you can read about specific topics, some of them challenges that business owners and leaders may face: from time management to fostering innovative thinking to handling customer complaints. A vast array of business and leadership topics are covered in the blog, that anyone will find it a very useful read.
And of course, if you need more specific and comprehensive information, you can always take on the services of the company.