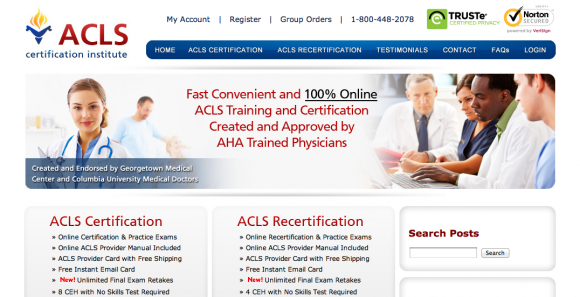 Advanced Cardiac Life Support (ACLS) is a set of protocols and medical techniques that are followed and employed by certified individuals to deal with life-threatening emergencies. For example, a heart attack is usually dealt with following ACLS. In order to be ACLS certified, one has to undergo training from an accredited institution.
You can learn more about ACLS and certification from the ACLS Certification Institute Blog, which is an extension of the largest ACLS provider in the United States. In the blog, you can learn about their offerings – how to get certified and even re-certified.
Additionally, you can learn about the underlying principles of ACLS, updates in related medical areas, as well as specific ACLS information based on the state.
If you are interested in getting a certification for ACLS, there really is no better place online to get the appropriate information. Whether you are merely doing legwork or you already have a clear idea of what you want, this site will help you.