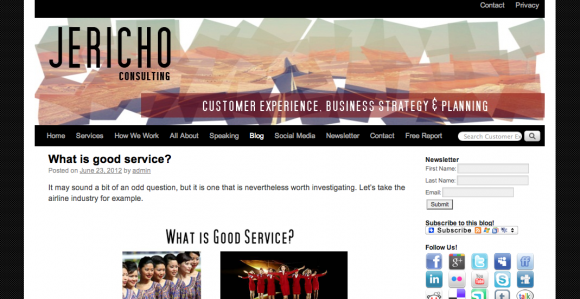 Customer service is something that irks a lot of people. We all expect excellent customer service, and it seems that it should be easy enough to ensure customer satisfaction. However, with all the issues that many consumers face, it may not be that simple at all.
If you run a business, and you want to make sure that your customers are satisfied as much as possible, then The Customer Experience Blog is one place you ought to visit regularly. It is run by a consulting service that knows how it is to make customers happy.
In the blog, you can read about "simple" concepts such as "What is good service?" Simple as it may sound, you will find a lot of insight that can help you improve your service. You can also read up on topics such as branding, complaints, self-service, and lots more – all in relation to the customer experience, of course.