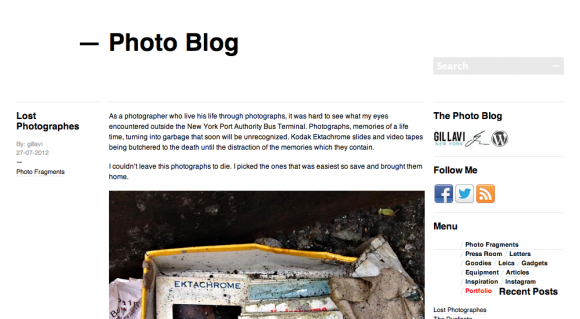 Photography may very well be the biggest hobby these days. The rise in popularity of photography may be attributed to various factors, perhaps the availability and accessibility of photographic equipment being primary. Developments in technology has helped a lot as well. After all, more people can afford those high tech digital cameras these days and call themselves photographers!
If you are really passionate about photography, and you are always open to discovering the works of others, you should visit this Photography blog by photographer Gil Lavi.
Lavi is an avid photographer who has been featured in distinguished publications, Photography Monthly being one of them. In his blog, he shares his work, which is eye-popping, to be honest. He also shares news and updates about exhibits. Lavi also works on music videos, and you can enjoy these – plus many more – in his blog.
People who appreciate photography – and other forms of art, for that matter – will certainly love discovering this blog.