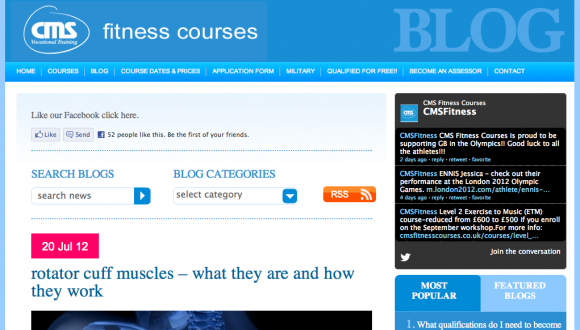 The CMS Fitness Blog is a site covering health and fitness topics for all.
Health and fitness is a very popular niche these days, and rightly so. After all, with so many factors contributing to the decline in people's health, we are encouraged (or maybe forced, in some cases) to pay more attention to our bodies. Hence the popularity of activities and practices that foster overall wellbeing.
In this blog, you can read up on a wide range of topics under the more general umbrella of health and fitness. The blog posts are very specific, ensuring that readers will get information that is practical and useful. From blood pressure monitoring to exercises for pregnant women to stretching to calculating calories burned – this blog is a veritable treasure trove for those who are serious about making sure they stay healthy and fit.
Messing around with your health is not an option. Use all the resources available to you!