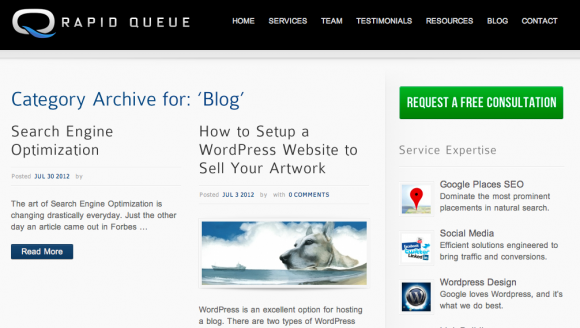 Search engine optimization, or SEO, continues to be one of the hottest topics today. Although the scene is rapidly changing, there is still a lot of work that can be done to optimize your web site in order for you to gain more exposure.
If you need more information on SEO, or you need to take on the services of professionals, you might want to take a look at the SEO Blog at Rapid Queue.
Rapid Queue is an Internet marketing service operating in three cities in the Unite States – Denver, Austin, and Dallas. The company also offers a host of other online services which may be of interest to you.
To find out more about them and their knowledge base, try browsing the blog. It features specific topics relevant to the services they offer. In addition, there are blog posts which serve as mini-tutorials which anyone can follow, for example, how to delete duplicate Google Places pages.