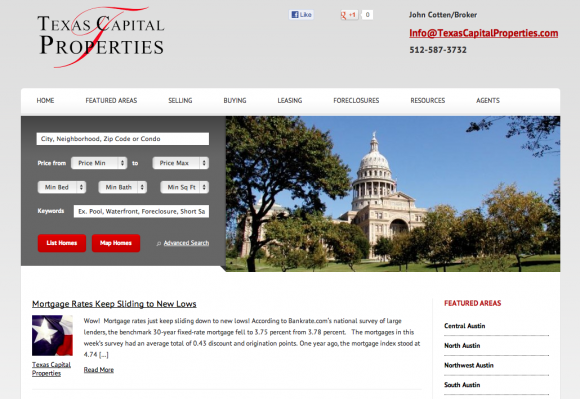 The real estate market can be a tricky one to navigate. While some people may feel right at home in these waters, it is usually a good idea to ask for assistance from those who know real estate like the back of their hand.
If you are based in Texas, and you are looking to buy or sell property, why don't you check out the Texas Real Estate Blog? The blog offers tons of information for those who are interested in real estate in various areas, but is especially helpful if you're engaged in Austin home search activities.
You can search for specific properties for sale, and limit your search using parameters such as minimum and maximum price, number of bedrooms, number of baths, and the size of the property. Additionally, you can indicate other keywords that may be of interest: pool, waterfront, and foreclosure, are just a few examples.
Moreover, you can also follow real estate news and developments in relevant cities.