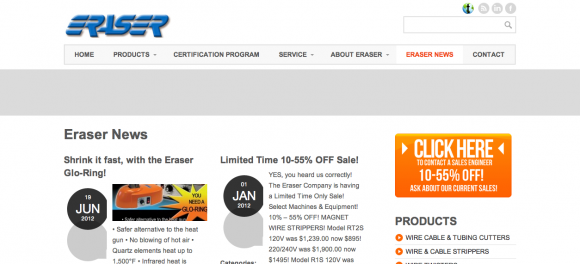 The Eraser Company exists to meet the needs of their customers by manufacturing products that are only of use and value – and of the highest quality. Based out of Syracuse, New York, the company has been around since 1911 and has expanded to providing all sorts of wire processing equipment.
In keeping with the changing times, the business set up a blog called The Eraser Company News where they keep customers – both potential and existing alike – updated on what's happening in the company.
You can expect to hear about upcoming sales and promos from the blog first. Additionally, new products and improvements are also announced via the blog.
The Eraser Company News does have a very targeted audience, but if you want to be in the loop about wire processing equipment and what the premier company in this field has to offer, do yourself a favor and follow the blog.