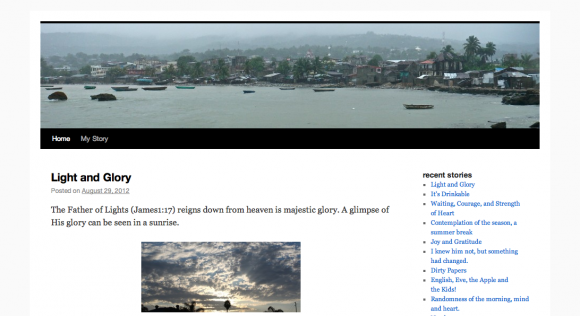 I've heard it more than once that every person in this world has a calling, the one thing that will give him the fulfillment that he is seeking. That is an inspiring thought, although sadly, it seems that not everyone finds that calling.
Gary George, however, has found his: he is Called to orphans to the Nation of Haiti, and he shares his story via his blog.
The blog is full of stories and the experiences of Gary. Readers who may have a soft spot for orphans and children will definitely empathize with Gary's passion. And if, prior to reading the blog, you were ambivalent towards the subject, you might just have a change of heart.
If you are looking for a cause to champion, or you simply want a heartwarming and/or inspiration read, do pay a visit to this blog. You never know – it might be what you have been looking for all this time!