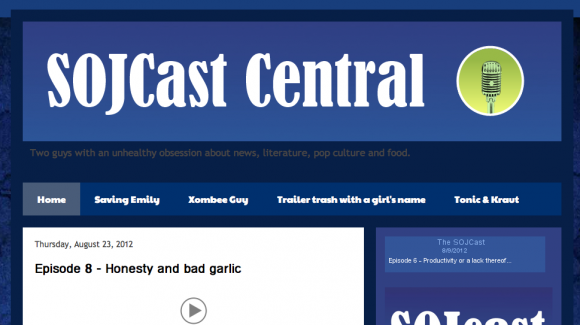 SOJCast is a podcast featuring two guys "with an unhealthy obsession for politics, current events, literature, and food." It sounds good already, doesn't it?
SOJ stands for Sons of Joy, and the podcast is a mixture of various topics – politics, literature, and food. The podcasts have several segments, some of which are current events, reviews, and food porn.
In the accompanying blog for SOJCast, you can follow each episode. While there is no transcript provided, there are short snippets of information relating to the content of the podcast. I don't know about you, but if you love food (even if you are ambivalent about politics), you will enjoy this blog. I got hooked by the chicken salad recipe I found in one of the posts – something which I shall be trying as soon as I find the time!
Want to have an entertaining podcast to follow? You should give SOJCast a try.