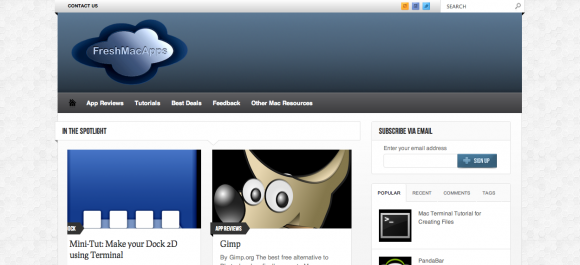 As a relatively recent convert to Mac, I know that there is currently no other option for me. As they say, once you go Mac, you'll never go back (to Windows). Now I might have made that up, but I am pretty sure that many a Mac user will agree.
Whether you are new to Mac or you have been using the system for as long as you can remember, you may want to visit the blog FreshMacApps.com. For sure, there is no shortage of Mac-oriented web sites today, especially with Apple gaining more and more in market shares, but there is also no such thing as too many Mac web sites to consult for the latest and best apps to use.
This blog features various apps that might catch your interest, and which you might otherwise not discover. Additionally, there are comprehensive tutorials which any Mac user will certainly find useful.